Washington Indiana Landscaping
We are a local veteran owned business in Washington Indiana that handles your landscaping needs. We offer affordable and reliable services for hardscapes, landscaping, snow removal, gutter cleaning, leaf cleanup, and routine lawn maintenance. Our service areas Washington, Indiana and surrounding areas.
Better Prices
Dependable Service
Being a local and veteran owned business comes with many advantages. You can depend us to make your landscape look the way you want. Veterans know how to get work done and meet deadlines. Check out our photos to get ideas to bring your next project to life with your local Landscaping Company in Washington, Indiana. Let us work for you to complete your hardscape or landscaping projects. We also do snow removal, gutter cleaning, and leaf cleanup for the fall and winter months.
Washington Indiana Landscaping Company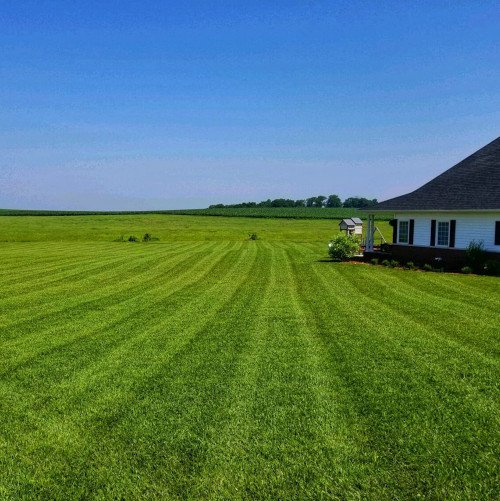 Lawn and Landscape Maintenance
Excellent lawn care requires diligence and patience. We can do all of the necessities for a fantastic lawn including fertilizing, aerating, frequent mowing, and spreading grass seed to make your lawn and landscape look the best it ever has.
Concrete curbing
Concrete curbing is a great way to improve your property with style and elegance. Our concrete curbing makes your landscaping look absolutely beautiful and makes it easier to mow around while holding your landscape rock in place. Make your curbs and edges last using durable concrete.
Lawn Treatments and Fertilizer
We offer a 5 step lawn treatment plan tailored to meet the needs of your lawn and outdoor area. We are professionally trained and licensed through the Indiana State Chemist Office. Give us a call today to get your weed control and lawn fertilization scheduled or request a free estimate.
Outdoor Kitchens and Concrete Countertops
Outdoor kitchens are becoming a common staple in the back of American homes today that add style and comfort to your outdoor needs. We specialize in custom concrete outdoor kitchens as well as concrete countertops to improve your backyard experience.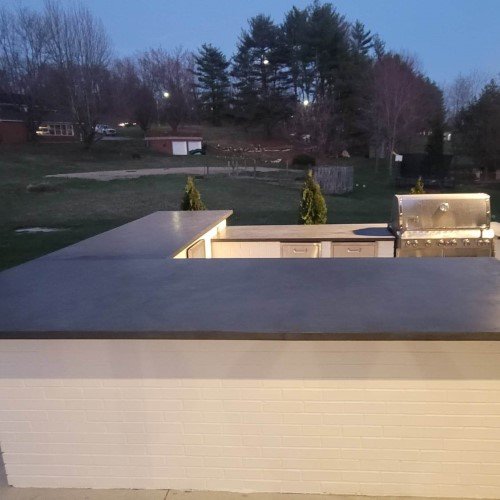 Leaf Cleanup
Washington Indiana looks amazing in the fall, but leaves can look unsightly on your patios, sidewalks, and driveways. Cleaning up leaves can be noisy and a pain depending on what tools you decide to use. If you just want to relax and let a local professional take care of it for you this year, give us a call today.
Commercial Snow Removal
Tired of shoveling that driveway, sidewalk, or business parking lot? Hire us for all of your snow removal and salting needs so that you can have an enjoyable winter without all of the work.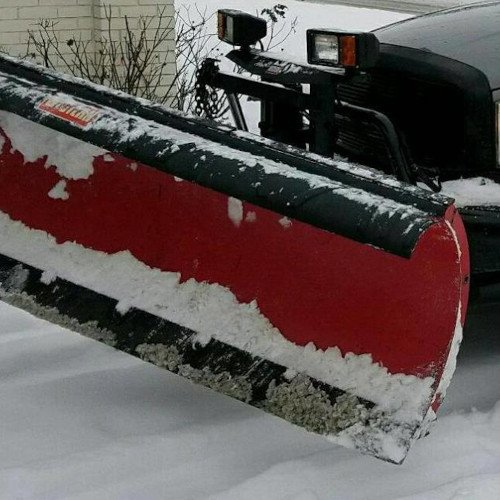 Customer Reviews
Ian and Juan did a great job on the rock around my pool area. It was a pleasant surprise (and a rarity) to have this project done ahead of schedule. Highly recommend!
Did a great job. Came out and looked at the job, showed up and got it done. Cleared brush around a pond, cut down some 25 year old shrubs and a tree, and trimmed some newer plants. Professional at a reasonable price. Very highly recommended.
Ian was so easy to work with. Made sure he understood what we wanted and delivered on it. Our lawn clean up looks great and has allowed me to do the stuff I enjoy!
Contact Stryker Outdoor Solutions